ANTIQUES 2. This page is under construction.
WE ARE ALWAYS SEARCHING TO BUY ARTEFACTS AND ANTIQUES...........
Far more time is spent finding and buying artefacts and antiques for my "EL BAUL" gallery than actually selling them. We search constantly, both locally and internationally, for pieces to buy and replenish our stocks. In this pursuit we get some help from two sources - southern Spain has a huge cosmopolitan population, many of whom have treasures gathered from all over the world, which, for whatever reason, some would like to sell -- The second source is our sales record which shows which pieces are most in demand and therefore we must look for.

We are looking to buy -
Contemporary art - paintings (especially Moroccan), sculptures and
other items from the 1950 to 1980 period.
All types of sterling silver such as tea sets and trays, cutlery,
champagne buckets, figures and decorative items.
Bronzes - sculptures of animals, female forms and decorative ornaments.
All types of Chinese works of art.
All types of items from the Art Deco period.
Jewelry and items of precious metals.


This said, there are many items outside this list which we also buy so, please, never hesitate to call me if you may want to sell. Examination and advice is free. We pay cash immediately for our purchases.

"Downsizing" is an ugly word but one many of us as the years mature face re-locating, usually to smaller, more age sympathetic, homes. It is then we discover that years of acquisitions will not fit into your new home. There may be another complication in that the new buyer of your existing home stipulates that it must be empty. In both these case we can help by buying one, some or ALL of your items.

WE COMPLETELY CLEAR YOUR HOUSE ON A SUITABLE DAY FOR YOU. WE PAY IN CASH IMMEDIATELY.

Here are some photos of items, most of which we found locally. A tip -- always check the contents of the shoe box which has been consigned to the back of a cupboard or attic for years ................................... who knows what it contains.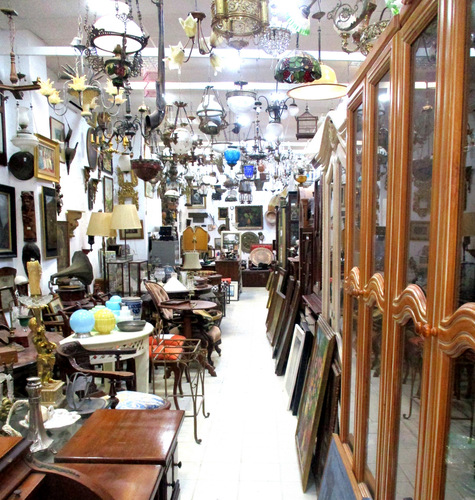 WELCOME TO EL BAUL ANTIQUES. BELOW ARE EXAMPLES OF ANTIQUES WE ARE PARTICULARLY INTERESTED IN BUYING. THERE ARE 4 OF EACH TYPE.
JEWELRY AND PRECIOUS METALS.
JEWELRY AND PRECIOUS METALS.
JEWELRY AND PRECIOUS METALS.
JEWELRY AND PRECIOUS METALS.